Solo Exhibition at Helsinki Contemporary · Helsinki · Finland · 3 - 27 February · 2022.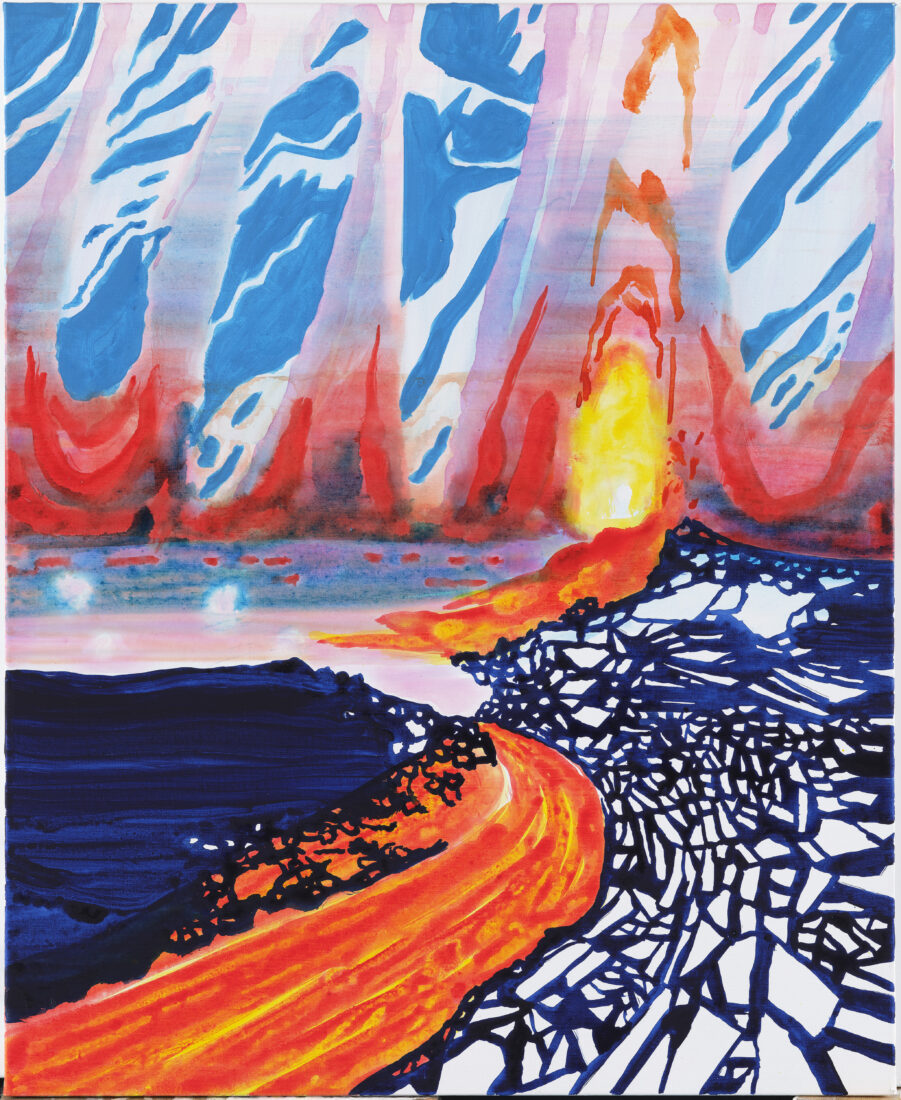 Helsinki Contemporary has the pleasure of presenting a second solo show of John Kørner in the gallery. In 2018 Kørner had two simultaneous solos shows in Finland, one at Helsinki Contemporary and the other at EMMA – Espoo Museum of Modern Art. Now the artist returns to Helsinki with a new series of timely paintings.
In his February show at Helsinki Contemporary Kørner will focus on a series of new paintings in which he has explored light and liquid elements. Kørner finds it intriguing that light and water behave equally in openings, and bend if they have the opportunity. In the new paintings he explores water especially in its frozen in-between form, as ice and glaciers to liquid and back again. Change, the transformation of an element is at the core of his studies. The paintings of glaciers are not all white, as one could assume, but bright and colourful. What in reality would be cold as ice, is in Kørner's hands burning red. The vistas and views in the paintings look like a fantasy but still seem to be from our world. They seem to speak simultaneously of the ice age and climate crisis: glaciers formed over thousands of years are now being melted away by human action.
The visual trigger for the new works has been a series of photos of glaciers in South of Greenland in the 1980s, with pale blue and greyish colours. In reality ice contains the whole colour spectrum, we human only see it in certain lights. This colourful range is what the artist has explored in the new works.
In Kørner's works beauty and making a statement meet organically. The perception of art, the collective aesthetic experience, and the potential of painting to communicate are at the centre of Kørner's oeuvre. On one hand the paintings are open and optimistic and on the other they pose us with burning societal questions.
The exhibition for Helsinki Contemporary continues and extends his journey into and within painting and, along with that, also the painting's physical and mental dimensions. The journey or route taken is visible on the works' picture surface, in the abstract forms, the brushstrokes and their orientation.
From press release.